The Bellator 143 Weigh-Ins will take place today in Hidalgo, Texas and they will be streamed live on TheMMAReport.com.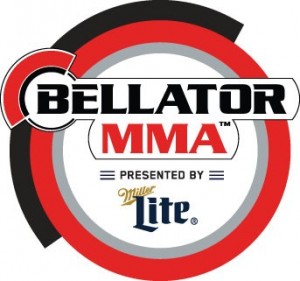 Today's weigh-ins will come from the the State Farm Arena and the weigh-ins will begin at 6 p.m. ET/3 p.m. PT.
Following the conclusion of the weigh-ins, the results will be posted.
Main Card: (Spike TV – 9 p.m. ET/6 p.m. PT)
Joe Warren (12-4) vs. L.C. Davis (23-6)
Joey Beltran (16-11, 1 NC) vs. Kendall Grove (21-15, 1 NC)
Henry Corrales (12-1) vs. Emmanuel Sanchez (10-2)
Vinicius Queiroz (7-3) vs. Ewerton Teixeira (3-0)
Preliminary Card: (Spike.com – 6:30 p.m. ET/3:30 p.m. PT)
Ryan Couture (10-3) vs. Nick Gonzalez (18-12)
Dan Charles (9-3) vs. Chase Gormley (12-4, 1 NC)
Darrion Caldwell (7-0) vs. Shawn Bunch (4-1)
Gleristone Santos (27-4) vs. John Teixeira (18-1-2)
Jose Flores (3-0) vs. Guillermo Gonzalez (3-0)
Guilherme Farias da Costa (3-0) vs. Jared Chaffe (4-1)
Bryce Mejia (3-0) vs. Abdul Razak Alhassan (3-0)
Abram Torres (3-3) vs. Daniel Cervantes (2-3)
Saul Elizondo (6-5) vs. Amador Ramirez (4-4)
Steve Garcia (5-0) vs. Eduardo Bustillos (4-1)