The Bellator 145 Media Conference took place on Thursday afternoon and the most notable moment of the call came when featherweight champion Patricio "Pitbull" Freire was asked who he wanted to face after next week's card.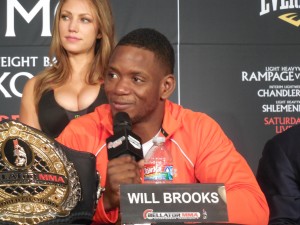 Pitbull mentioned lightweight champion Will Brooks and Daniel Weichel as potential opponents. It sounded like Pitbull's translator was going to mention other opponents, but Brooks immediately gave his thoughts on the featherweight champion mentioning his name.
Brooks began his comments by stating Pitbull is ridiculous and check out the exchange of words between the two Bellator champions below.