The Bellator debut of featherweight Isao Kobayashi will take place next Friday night at Bellator 144 when he meets Goiti Yamauchi on the main card broadcast on Spike TV.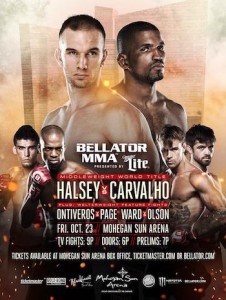 Kobayashi (18-4-2) is a former King of Pancrase champion and has twelve wins in his last fourteen fights.
During Tuesday's edition of The MMA Report Podcast, Kobayashi was a guest on the show with a translator and talked about his upcoming debut. Along with discussing his fight against Yamauchi, he talked about signing with Bellator and finishing up his camp in the United States to make sure jet lag is not an issue.
Listen to Kobayashi's complete appearance on The MMA Report Podcast below.