Legacy FC 47 took place on Friday at the Center Stage in Atlanta, Georgia and was headlined by Jordan Rinaldi defeating Clay Harvison by rear-naked choke submission in the second round.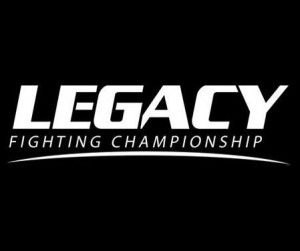 In addition to the submission in the main event, the main card also featured stoppage victories by Dave Vitkay (TKO), CJ Hamilton (TKO), Josh Blyden (submission), Jamie Picket (TKO), Chazz Walton (submission), and Jared Gooden (submission).
The complete Legacy FC 47 results and video highlights are below.
Jordan Rinaldi def. Clay Harvison via submission (rear-naked choke) – Round 2, 4:31
Dave Vitkay def. Wesley Barnes via TKO (doctor stoppage) – Round 2, 5:00
CJ Hamilton def. Brantley Furr via TKO (knees and punches) – Round 2, :20
Josh Blyden def. Nick Sprayberry via submission (guillotine choke) – Round 1, 4:26
Jamie Picket def. Doug Usher via TKO – Round 2, 2:32
Chazz Walton def. Josh Millwood via submission (rear-naked choke) – Round 1, 1:08
Jared Gooden def. Brad Taylor via submission (armbar) – Round 3, 2:01