The second season of Kingdom will premiere on DirecTV's Audience Network October 14 and two of the actors on the show, along with the show creator were guest on Friday night's edition of Inside MMA on AXS TV.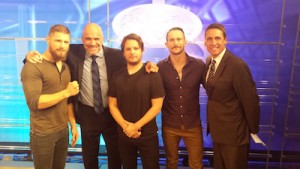 Kingdom stars Matt Lauria, Jonathan Tucker and creator Byron Balasco sat down with Ron Kruck and Bas Rutten for an in-depth interview about the MMA-themed drama.
During their appearance on Inside MMA, the group discussed training for their roles as MMA fighters and check out their complete appearance below from the weekly MMA news program.