Prior to the UFC Fight Night 76 weigh-ins in Dublin, the UFC held the fan Q&A with Ben Rothwell, Rory MacDonald, Andrei Arlovski, and Max Holloway.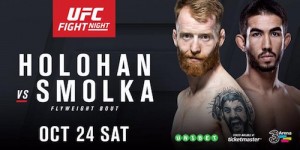 The Q&A came from the 3Arena and the fighters took question from the fans in attendance for nearly one hour.
The video replay of the UFC Fight Night 76 Q&A with Rothwell, MacDonald, Arlovski, and Holloway is below.