Former UFC featherweight title challenger Ricardo Lamas will be returning to competition next month in Mexico when he welcomes UFC veteran Diego Sanchez to the 145 pound division at UFC Fight Night 78.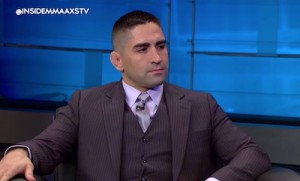 Lamas (15-4) will enter this fight following a defeat to top title challenger Chad Mendes and he is 2-2 in his last four fights.
On last night's edition of Inside MMA on AXS TV, Lamas was a guest on the show to discuss his upcoming fight against Sanchez and fighting in Mexico.
Check out the pull interview with Lamas from the weekly MMA news program below courtesy of AXS TV.