Joseph Benavidez scored his fourth straight victory on Saturday in Houston at UFC 192 as he defeated Ali Bagautinov by unanimous decision.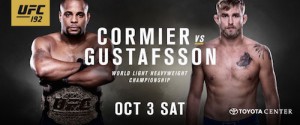 Benavidez would stop all of the takedown attempts of Bagautinov and landed 17 more total strikes in route to the victory.
Check out the video highlights of the fight below.