Alexander Gustafsson will get his second opportunity to become the UFC light heavyweight champion on Saturday when he meets Daniel Cormier in the main event of UFC 192.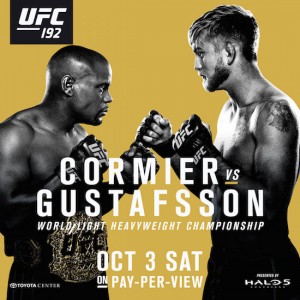 On Wednesday in Houston, Gustafsson met with the media to talk about his fight against Cormier and one of the topics he discussed is the current situation with former champion Jon Jones.
Also, Gustafsson talked about not training at Alliance MMA in San Diego and how he prepared for his fight on Saturday night at the Toyota Center.
Check out the complete pre-fight media scrum with Gustafsson courtesy of MMA Fighting.