Glory heavyweight champion Rico Verhoeven recently made his MMA debut and defeated Viktor Bugotzki by TKO in the first round at RXF 20 in Romania.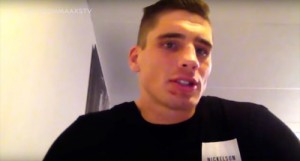 Verhoeven was a guest on the most recent episode of Inside MMA on AXS TV and discussed his successful pro debut. Along with talking about his pro debut, he talked about his future in MMA and coming to the United Stated to train.
Check out Verhoeven's appearance on the weekly MMA news program below.