Prior to the UFC 192 weigh-ins in Houston, the UFC will hold the fan Q&A with Cain Velasquez, Anthony Pettis, Henry Cejudo, Jessica Aguilar, and Tecia Torres.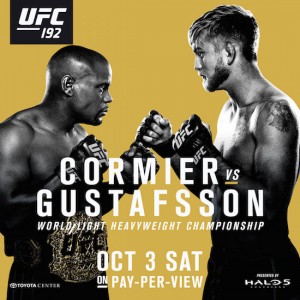 The Q&A will come from the Toyota Center and is scheduled to begin at 3 p.m. ET/12 p.m. PT.
The fighters will take questions from the fans in attendance and the Q&A session will likely last 45 to 60 minutes.
The UFC 192 Q&A with Velasquez, Pettis, Cejudo, Aguilar, and Torres will be streamed live below and a replay video will be available following the conclusion of today's event.