Tonight's Bellator 145 main card on Spike TV will feature a lightweight rematch as David Rickels looks to even up the score against former Bellator champion Michael Chandler.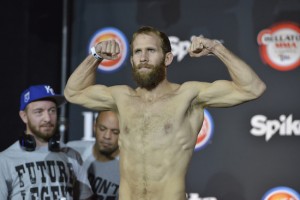 The first meeting between Rickels and Chandler came 828 days ago (2 years, 3 months, 6 days) at Bellator 97 and Chandler scored the 2nd fastest victory in a Bellator title fight as he won by knockout in 44 seconds.
On Thursday's edition of The MMA Report Podcast, Rickels came on the show to discuss his rematch tonight against Chandler. Along with talking about the fight tonight, Rickels talked about his current mindset and his confidence level now compared to his first fight against Chandler.