In a featherweight bout at Bellator 146 on Friday night at the Winstar World Casino in Oklahoma, Bubba Jenkins scored his second straight victory as he defeated Jordan Parsons by split decision.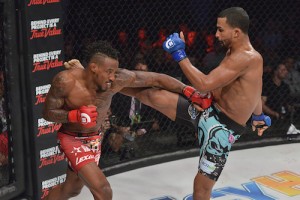 The two 145 pound fighters made it known in the buildup to the fight that they did not care for each other and two of the three judges scoring the fight gave it to Jenkins.
Following the conclusion of the fight, Jenkins (10-2) stated that his opponents can talk all they want leading up to the the fight, but when it comes to stepping into the cage, "talk is cheap."
Check out the video highlights of the fight below.