Tateki Matsuda was released from his UFC contract earlier this year and he will return to the cage tomorrow night at Cage Titans 26 against Johnny Campbell in the main event of the fight card.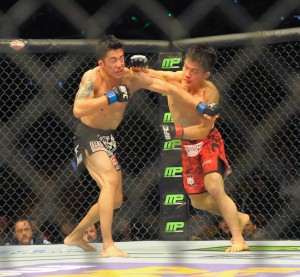 Matsuda (10-7) went 0-2 in the UFC and both of his defeats came by decision, with the most recent one coming in January against Chris Beal at UFC Fight Night 59.
On yesterday's edition of The MMA Report Podcast, Matsuda joined the show to discuss life outside of the UFC and his fight tomorrow night against Campbell at Cage Titans 26 at the Plymouth Memorial Hall in Plymouth, New Hampshire.
Matsuda's complete interview from yesterday's The MMA Report Podcast is below.