New England Fights 20 will take place on tonight at the Androscoggin Bank Colisee in Lewiston, Maine and the card will see Erin LeMonte taking on Randi Beth Boyington.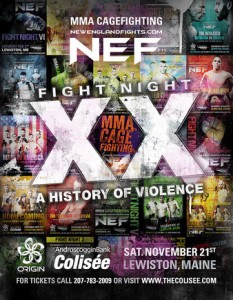 On Thursday's edition of The MMA Report Podcast, LaMonte (3-0) was a guest on the show to discuss her fight tonight against Boyinton.
In addition to talking about her fight tonight, LaMonte talked about this being her first fight since having a child, balancing her schedule, and how she got the nickname "Fun Size."
Check out the complete interview with LaMonte from The MMA Report Podcast below.