Matt Ray will return to competition on Saturday at Shamrock FC: Xtreme 5 as he will meet Wes Powers in an amateur kickboxing match.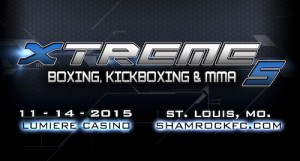 On Tuesday's edition of The MMA Report Podcast, Ray joined the show to discuss his kickboxing fight on Saturday against Powers at the Lumiere Casino in St. Louis, Missouri.
The complete interview with Ray is below.