The next Invicta FC card will take place on January 16 at The Hangar at OC Fair and Event Center in Costa Mesa, California and featherweight Megan Anderson will look for her first win in the promotion as she faces Amber Leibrock.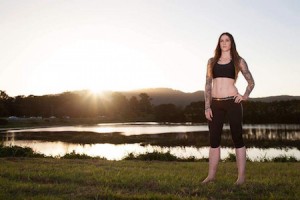 Anderson (4-2) made her Invicta FC debut earlier this year and was defeated by Cindy Dandois by submission in the second round.
On the most recent episode of The MMA Report Podcast, Anderson was a guest on the show to talk about her upcoming fight with Leibrock. Along with discussing her fight in three weeks, Anderson talked about the decision to move her training to the United States.