The Titan FC debut of Brian Camozzi will take place next Friday night in Kansas City as he will meet Jeremiah Denson in a welterweight bout.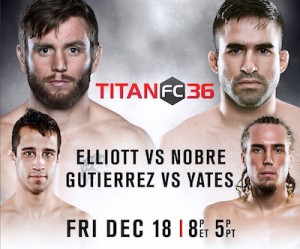 Camozzi (4-2) enters this fight card with back to back victories and is coming off a submission victory in January against Matt Cox at Sparta Combat League 40.
On yesterday's episode of The MMA Report Podcast, Camozzi was a guest on the show to discuss his fight against Denson. Also, he talked about training with his brother, UFC fighter Chris Camozzi and training out of Factory X in Denver.