Donald "Cowboy" Cerrone will be looking to become a UFC champion on Saturday night in Orlando when he challenges Rafael dos Anjos for the lightweight title in the main event of UFC on FOX 17.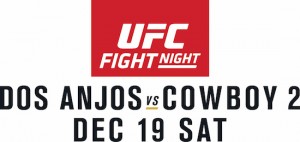 Cerrone was a guest on last night's edition of UFC Tonight on FS1 to talk about his fight with Dos Anjos, which is a rematch of their 2013 bout that Dos Anjos won by unanimous decision.
Along with discussing his fight on Saturday, Cerrone was asked about the potential of fighting current UFC featherweight champion Conor McGregor.