The Bellator 147 Weigh-Ins will take place today in San Jose, California and they will be streamed live on TheMMAReport.com.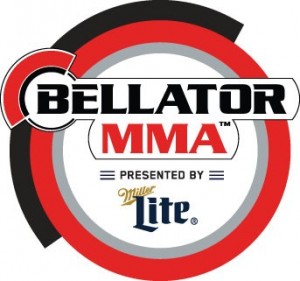 Today's weigh-ins will come from the the San Jose State University Events Center and the weigh-ins will begin at 8 p.m. ET/5 p.m. PT.
Following the conclusion of the weigh-ins, the results will be posted.
Main Card: (Spike TV – 9 p.m. ET/6 p.m. PT)
Josh Thomson (21-8, 1 NC) vs. Pablo Villaseca (10-1)
Georgi Karakhanyan (24-4-1) vs. Daniel Weichel (35-9)
Patricky Freire (14-6) vs. Derek Anderson (12-2, 1 NC)
Virgil Zwicker (14-4-1) vs. Brian Rogers (11-8)
Adam Piccolotti (6-0) vs. Mario Soto (6-1)
Preliminary Card: (Bellator.com – 8 p.m. ET/5 p.m. PT)
A.J. McKee (2-0) vs. JT Donaldson (1-0)
James Terry (16-8) vs. Nick Barnes (6-0)
Thomas Diagne (5-4-1) vs. Erick Sanchez (5-2)
J.J. Okanovich (1-1) vs. Luis Jauregui (2-2)
Alvin Cacdac (15-11) vs. Jeremiah Labiano (8-3)
Jose Perez (1-0) vs. Bronson Mohika (0-1)
Adin Duenas (2-1) vs. Anthony Taylor (0-0)
Anthony Do (2-0) vs. Dustin Moore (0-0)
Idris Wasi (1-1) vs. Brandon Hester (2-0)
Khomkrit Niimi (6-7) vs. Gabe Carrasco (5-0)