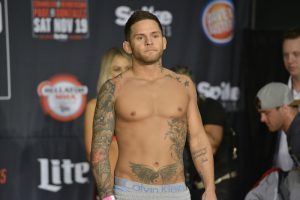 Team Alpha Male fighter Vince Murdock was a participant during the recently completed season season of Super Fight League as he was a member of Gujart Warriors and he recently returned to the United States after having two fights in the promotion based in India.
Murdock (10-5) dropped both of his fights and there was controversy around those matchups, which Murdock has detailed on social media and other interviews by MMA reporters.
Earlier today, I had a chance to speak with Murdock about what happened during his time in India as part of the Gujart Warriors. He details what happened to him over there and responds to recent comments made by Super Fight League CEO Bill Dosanjh in a interview conducted by John Hyon Ko.