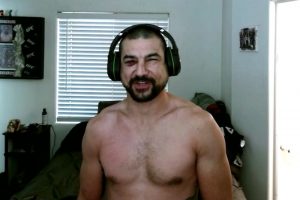 UFC Fight Night 129 took place this past Saturday night in Santiago, Chile and this week on The MMA Report Podcast, Jason Floyd and Daniel Galvan recap both events. Along with recapping UFC Fight Night 129, Jason has conversations with Vinc Pichel, Rico DiSciullo, and Bobby Lee.
Before their recap of UFC Fight Night 129 begins, the guys start off by answering a listener submitted question about MMA media complaining about having to watch a 13 fight card and the guys discuss if this is unprofessional. After annswering that question, they get into the fights including the victory by Kamaru Usman in the main event.
Up next is the interview portion as Jason has conversations with Vinc Pichel, Rico DiSciullo, and Bobby Lee. Pichel previews his upcoming matchup at UFC Fight Night 131 against Gregor Gillespie, DiSciullo previews his fight against Montel Jackson on the June 12 episode of Dana White's Tuesday Night Contender Series, and Lee talks about his fight next week at LFA 41 against Killys Mota.
Following the interviews, Jason and Daniel debut a new segment on the podcast, "Buy or Sell." They have five MMA questions and the guys let you know if they are buying or selling the questions. And finally, the guys preview this weekend's MMA action as Bellator 200 will take place on Friday in London and UFC Fight Night 130 takes place on Sunday in Liverpool.
This episode is brought to you by the Good Cigar Company, your personal tobacconist. Be ready to celebrate when the occasion hits and Good Cigar Company is perfect for golf trips, weddings, and bachelor parties. Buying cigars shouldn't be intimidating and Good Cigar Company makes it easy. Go to GoodCigar.co and use the promo code "MMAREPORT" for 10% off any subscription.
Thanks for listening to this week's podcast and be sure to subscribe, rate, and review the podcast.
Follow The MMA Report on Twitter: @TheMMAReport
Like The MMA Report on Facebook: The MMA Report
Subscribe to the podcast on Apple Podcasts, Stitcher and Google Play