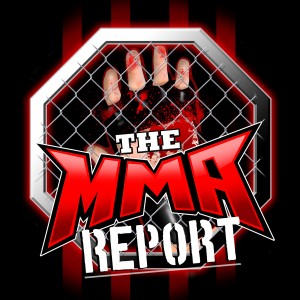 On this week's episode of The MMA Report Podcast, Jason Floyd and Daniel Galvan preview Saturday's UFC 236. Plus, Jason has interviews with Greg Rebello and John Castaneda.
The guys kick off this week's podcast by giving their thoughts about WrestleMania and discuss whether or not the UFC could put on this kind of event. Then they get into Saturday's UFC 236 as they preview the fight card.
Up next is the interview portion of the podcast as Jason chats with Greg Rebello and John Castaneda. Up first is Rebello, who's one of the coaches of bantamweight Randy Costa, who makes his UFC debut on Saturday. He talks about Costa's matchup against Brandon Davis and talks about knowing Andre Soukhamthath when he was a teenager.
Then Castaneda comes on the show to preview his fight on Friday at Combate 34 and explains how he's started working with a strength and conditioning coach to prepare for his fight. Following the interviews, Daniel rejoins Jason to discuss multiple news items including T.J. Dillashaw being suspended two years by USADA and former UFC champion Tito Ortiz telling TMZ he plans to fight in October.
This week's episode of The MMA Report Podcast is presented by Roman. Roman is a one-stop-shop where licensed US physicians can diagnose erectile dysfunction and ship medication right to your door. With Roman, there are no waiting rooms, awkward face-to-face conversations, or uncomfortable trips to the pharmacy. You can handle everything discreetly online. All you have to do is visit GetRoman.com/MMAREPORT, fill out a brief medical on boarding, chat with a doctor, and get FDA-approved ED meds delivered to your door in discreet, unmarked packaging.
Follow The MMA Report on Twitter: @TheMMAReport
Like The MMA Report on Facebook: The MMA Report
Subscribe to the podcast on Apple Podcasts, Stitcher and Google Play