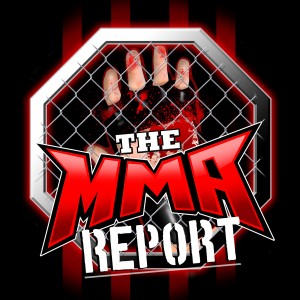 Jason Floyd and Daniel Galvan kickoff this week's podcast by giving their thoughts on what happened last weekend in Las Vegas at UFC 239. They tell you their scores for the main event, how Amanda Nunes cemented her spot as the GOAT of women's MMA, Jorge Masvidal's five-second knockout and the future of Luke Rockhold.
Up next, they look ahead to this weekend's UFC Sacramento and Bellator 224. They tell you their top fights on the cards, their interest in the return of Urijah Faber and the notable names on the Bellator preliminary card that interest them.
Then it's the interview portion of the show as Jason speaks with Mike Rodriguez, Chidi Njokuani and Kristina Williams. Up first is Rodriguez (46:38), who talks about returning to the UFC octagon on Saturday in Sacramento. Next is Njokuani (57:00), who previews his fight against former Bellator middleweight champion Rafael Carvalho on Friday at Bellator 224. And in the final interview, Williams (1:02:11) previews her key matchup in the Bellator flyweight division against Juliana Velasquez.
Following the interviews, the guys wrap up this week's podcast by previewing Thursday's Professional Fighters League (PFL) 4 and discuss Combate America booking Tito Ortiz vs. Alberto Del Rio for later this year.
Follow The MMA Report on Twitter: @TheMMAReport
Like The MMA Report on Facebook: The MMA Report
Subscribe to the podcast on Apple Podcasts, Stitcher and Google Play