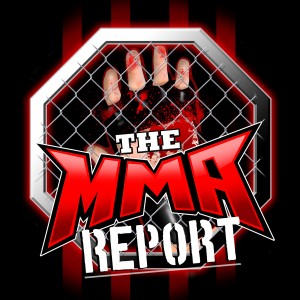 A monumental moment in MMA could be coming and find out what that could be in this edition of The MMA Report Podcast with Jason Floyd and Daniel Galvan.
Other topics in this edition of the podcast include the article posted this week on MMA Fighting on former UFC fighter Spencer Fisher, Bellator bantamweight James Gallagher training at Glory MMA and Fitness in Missouri, Dana White discusses his upcoming meeting with Khabib Nurmagomedov, and the guys preview Saturday's UFC on ABC 1.
The MMA Report Podcast is brought to you by MANSCAPED™, who is the best in men's below-the-waist grooming. BIG NEWS – MANSCAPED™ just released their new cologne scent to help you feel good and smell good all over and at all times. Get 20% Off and Free Shipping with the code MMAREPORT at Manscaped.com. That's 20% off with free shipping at manscaped.com and use code MMAREPORT. Look good, smell good, feel good with MANSCAPED™.
Thanks for downloading and listening to this episode of the podcast and show your support by the show by leaving a rating on wherever you listen to this podcast.
Subscribe, Rate, and Review to the show on Apple Podcasts, Stitcher iHeartRadio, Spotify, TuneIn, and Google Podcast.
Follow Jason Floyd on Twitter and Instagram
Follow Daniel Galvan on Twitter
Subscribe to The MMA Report on YouTube for all of our original video content.