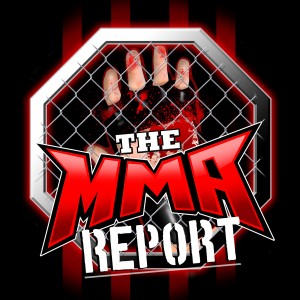 Following the news of Bare Knuckle Fighting Championship 20 competitor Justin Thornton passing away due to injuries and complications that occurred as a result of his fight in August, Jason and Daniel discuss in this edition of The MMA Report Podcast that there are several questions that need to be answered by the athletic commission and the combat sports promotion.
Also in this episode, the guys discuss the split decision win by Michael Page in the main event of Bellator 267 against former Bellator champion Douglas Lima, the UFC immediately booking a rematch between Kevin Holland and Kyle Daukaus following their no-contest last weekend, and they preview this week's UFC Fight Night card.
This episode of The MMA Report Podcast is powered by Roman and Manly Bands. With Roman, you can get a free online evaluation and ongoing care for ED, all from the comfort and privacy of your home. Go to GetRoman.com/MMAREPORT now to get $15 off your first month. Manly Bands is here to rescue you from an otherwise hellish band buying experience. To order your Manly Band and get 21% off, plus a free silicone ring, go to MANLYBANDS.com/mmareport.
Thanks for listening to this episode of The MMA Report Podcast and show your support for the show by leaving a rating and review on Apple Podcasts.
Subscribe, Rate, and Review to the show on Apple Podcasts, Stitcher iHeartRadio, Spotify, TuneIn, and Google Podcast.
Follow Jason Floyd on Twitter and Instagram
Follow Daniel Galvan on Twitter
Subscribe to The MMA Report on YouTube for all of our original video content.