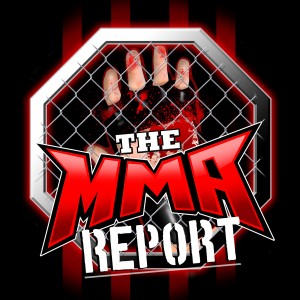 Jason and Daniel are back for another edition of the podcast and kick off the show by discussing what happened last weekend at Bellator 271 and UFC Vegas 42. They discuss the potential of Cyborg vs. Harrison and what may be next for Max Holloway following his win against Yair Rodriguez.
Up next is the interview edition of the show as Jason speaks with UFC light heavyweight Dustin Jacoby, recent CES MMA winner Andre Harrison, and Fury FC 54's Jake Heffernan.
Following the interviews, the guys wrap up the show by previewing Saturday's UFC Vegas 43 and discuss some of the articles that have appeared on MMA websites over the past week.
This episode of the podcast is presented by Roman and HelloFresh. When the moment for intimacy arrives, you need to be ready. Roman ready. Go to GetRoman.com/MMAREPORT today, and if you're prescribed, get $15 off your first month of ED treatment. Make sure you're ready to have confidence and control this fall. Roman ready. With HelloFresh, you get fresh, pre-portioned ingredients and seasonal recipes delivered right to your doorstep. Go to HelloFresh.com/mmareport14 and use code mmareport14 for up to 14 free meals AND 3 free gifts!
Thanks for listening to this episode of The MMA Report Podcast and show your support for the show by leaving a rating and review on Apple Podcasts.
Subscribe, Rate, and Review to the show on Apple Podcasts, Stitcher iHeartRadio, Spotify, TuneIn, and Google Podcast.
Follow Jason Floyd on Twitter and Instagram
Follow Daniel Galvan on Twitter
Subscribe to The MMA Report on YouTube for all of our original video content.