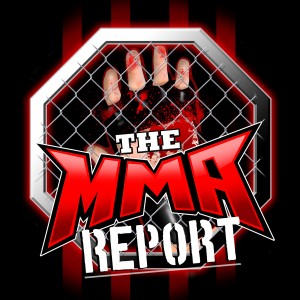 It's the Thanksgiving Week edition of The MMA Report Podcast and in this episode, Jason and Daniel take a look back at UFC Vegas 43 and countdown their top five fights in December. Plus, Jason has interviews with Trey Ogden, Joseph Holmes, Askar Askar and Mando Gutierrez.
This episode of the podcast is sponsored by Coinbase. Cryptocurrency might feel like a secret or exclusive club, but Coinbase believes that everyone, everywhere should be able to get in the door. Whether you've been trading for years or just getting started, Coinbase can help. For a limited time, new users can get $10 in free Bitcoin when you sign up today at Coinbase.com/MMAREPORT. This offer is for a limited time only, so be sure to sign up today!
Thanks for listening to this episode of The MMA Report Podcast and show your support for the show by leaving a rating and review on Apple Podcasts.
Subscribe, Rate, and Review to the show on Apple Podcasts, Stitcher iHeartRadio, Spotify, TuneIn, and Google Podcast.
Follow Jason Floyd on Twitter and Instagram
Follow Daniel Galvan on Twitter
Subscribe to The MMA Report on YouTube for all of our original video content.