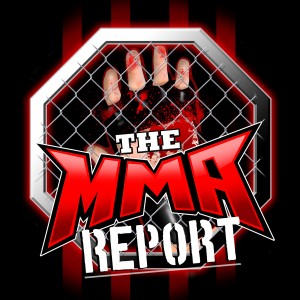 Jason and Daniel are back for another edition of The MMA Report Podcast to discuss a range of MMA topics from a tweet about Bellator rankings (Jason is a voter) to preview Saturday's UFC 271.
Plus, Jason has three fighter interviews as he's joined by Bellator 274 headliner Logan Storley (starts at 15:03 mark), UFC 271's AJ Dobson (starts at 51:27 mark), and Fury FC 57's Michael Aswell (starts at 1:12:10 mark).
Support for The MMA Report is brought to you by MANSCAPED, who is the best in men's below-the-waist grooming. Get 20% Off and Free Shipping with the code MMAREPORT at Manscaped.com. Unlock your confidence and always use the right tools for the job with MANSCAPED.
Thanks for downloading and listening to this episode of The MMA Report Podcast and if you like what you heard, we would appreciate leaving a rating and review on Apple Podcasts.
Subscribe, Rate, and Review to the show on Apple Podcasts, Stitcher iHeartRadio, Spotify, TuneIn, and Google Podcast.
Follow Jason Floyd on Twitter and Instagram
Follow Daniel Galvan on Twitter
Subscribe to The MMA Report on YouTube for all of our original video content.