UFC President Dana White talked to Ariel Helwani on the post fight show on FUEL TV and addressed the main card of last night's card and the arrest of lightweight fighter Jeremy Stephens.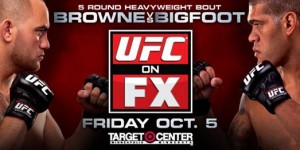 White gives his thoughts on the perfomance of Silva, Browne blowing out his hamstring and the crowd reaction to the flyweight fight.
Also, he goes into detail on the Stephens arrest and what he tried to do to get Stephens out of jail so he could fight Yves Edwards last night.
Check out White's full interview from last night's post fight show on FUEL TV below: