ONE FC held their sixth fight card on Saturday in Singapore and once again Shinya Aoki won by a first round submission.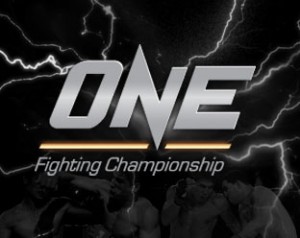 Aoki took on Arnaud Lepont in the main event of ONE FC 6: Rise of Kings and only need 85 seconds to get a submission victory.
The last DREAM lightweight champion only needed 20 seconds to take the fight to the ground and achieve the full mount position.
Once in full mount, he began to throw strikes to set up his submission attacks. While against the cage, he worked to achieve an arm bar submission. Lepont began his defense to stop the armbar and Aoki transition to a triangle choke, which Lepont went to sleep and the referee came in to stop the fight.
After the fight was over, Aoki said that he wants to get a lightweight title shot in ONE FC, which the first ever champion was crowned in the co-main event. Kotetsu Boku had a come from behind victory against Zorobabel Moreira in the third round to win the first ever lightweight title in the promotion.
ONE FC 6 also saw the first ONE FC bantamweight champion crowned as Soo Chul Kim defeated Leandro Issa in the second round with a knockout and the fight was stopped 15 seconds into the round.
Also on the card was former UFC fighter Jens Pulver as he won a unanimous decision victory over Yanfei Zhao. The fight was stopped in the third round when Zhao landed an illegal groin shot and Pulver was unable to continue. He would have to be carried out in a stretcher because of the groin shot. Because the fight was already in the third round, the fight was decided by the judges scorecards and Pulver advances to the semifinals of the bantamweight tournament grand prix semifinals.
The full ONE FC 6: Rise of Kings results are below:
ONE FC 6 Results:
Shinya Aoki def. Arnaud Lepont via submission (triangle choke) – Round 1, 1:25
Kotetsu Boku def. Zorobabel Moreira via TKO (strikes) -Round 3, 1:02 to win the ONE FC Lightweight Title
Soo Chul Kim def. Leandro Issa via KO (strikes) – Round 2, :15 to win the ONE FC bantamweight title
Melvin Manhoef def. Ryo Kawamura via KO (strikes) – Round 1, 4:40
Jens Pulver def. Yanfei Zhao via unanimous decision *
Masakatsu Ueda  def. Min Jung Song via unanimous decision *
Kevin Belingon def. Yusup Saadulaev via TKO (strikes) – Round 1, 4:18 *
Gianni Subba def. Bruce Loh via KO (soccer kicks) – Round 1, :33
Mitch Chilson def.  Ngabdi Mulyadi via TKO (strikes) – Round 2, 1:03
* – Bantamweight Grand Prix Opening Round