Tyson Nam became a household name in August when he defeated Bellator bantamweight champion Eduardo Dantas in Brazil.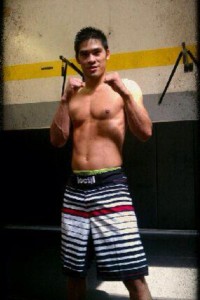 After defeating Dantas, Nam had to deal with a legal situation with the Bellator Fighting Championships, who released him from his contract earlier this year.
There was a clause in the contract that allowed Bellator the right to match any offer that the fighter receives.
He received a 4 fight exclusive contract offer from the World Series of Fighting and Bellator decided to not match the offer.
Because of the timing of the signing, he will not be on the inaugural WSOF card on November 3rd and is expected to make his debut at the second event, which is expected to take place in January.
He already knows that his opponent will be the winner of the Miguel Torres and Marlon Moraes, which takes place at WSOF 1. Nam is excited for this opportunity and is looking forward to watching the fight between Torres and Moraes.
"I'm feeling really good about it," Nam told TheMMAReport.com. "I guess is here say is January is I get the winner of Torres vs Moraes. I think that both of those guys should make a really exciting match. I am looking forward to that, but a little wait but probably be worth the wait."
With everything that has happened over the past couple of month, he looks at it as a blessing and can't wait to step into the cage in 2013.
"I am going to take everything in good blessing that things happen for a reason and definitely my time to shine," he said. "I've been waiting for a good five to six years to get my chance. I got my chance and I preformed well. I did good things and I think a lot of bigger things are just right there on top of the horizon for him. There is only one way and it's up."