Strikeforce recently cancelled their November 3rd fight card in Oklahoma City and this is the second straight event that has been cancelled.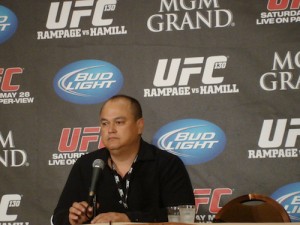 The organization is planning to have a show in January, which will be televised on Showtime and the date of the event has not been announced at this time.
Strikeforce CEO Scott Coker was at a golf tournament in California over the weekend and talked to "Inside MMA" on AXS TV about what the plans are for the January fight card.
"Regarding the January card, I think you are going to see everybody," Coker said. "I think you will see Luke Rockhold, Daniel Cormier, Gilbert Melendez and don't be surprised if you see Ronda (Rousey) and Nate (Marquardt) and it's an all champions crowd. But again, its yet to be determined, but I hopeful that's going to be an amazing fight card."
Rockhold and Melendez are both currently recovering from injuries and both fighters are hoping to fight in January. It would be a nice present for the fans for Strikeforce to have all of their champions on one card, but what does that say for future cards?