Alexander Gustafsson will be taking on former UFC light heavyweight champion Mauricio "Shogun" Rua in the co-main event of next Saturday's night UFC on FOX 5 card in Seattle and a win could put him in line for a title shot after Chael Sonnen.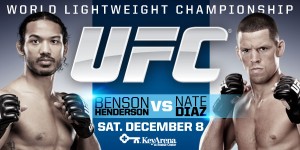 During this week's edition of "UFC Ultimate Insider" on FUEL TV, Gustafsson told UFC commentator Jon Anik that this fight is a good opportunity to show he deserves to be mentioned as one of the top light heavyweight fighters.
"It's a fight I have been looking up to since I was young and starting in my career," he said. "It's a good opportunity for me and to show the world that I belong to be with the top guys in my division. I'm really looking forward to it."
During his MMA career, Rua has showed that he can take a beating and continue to come after his opponent. Gustafsson realizes this and believes that his opponent is a tricky fighter and the best opponent he has ever faced.
"What I really need to be looking out for when it comes to Shogun is his heart. He is willing to take a beating to get what he wants, so its a fighter that the more you punch, the better he gets. He has really good knockout power, good kicks and he has a good double leg to take people down and leg locks. He is a tricky fighter and the best opponent so far."
He will enter the cage next Saturday night as the betting favorite, which he is currently a 2 to 1 favorite. If he does get the victory over the former UFC champion, Gustafsson does want his next fight to be for the title.
"I want to fight the champ after this fight. That's what I want to do. My focus is on Shogun 100 percent. But when I win the fight, I want to fight for the belt."
With the light heavyweight division having multiple top contenders for the title, Gustafsson may need a dominating performance to show UFC officials that he should be the next title contender over the winner of the UFC 157 between Dan Henderson and Lyoto Machida.