Gray Maynard pulled out of his UFC 155 bout against Joe Lauzon last week and the former title contender pulled out of the fight with a knee injury.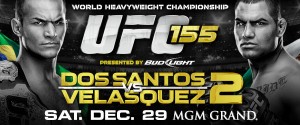 He told this to Ariel Helwani of FUEL TV and the cable station has released a video where Maynard explained the injury.
"I had a hamstring issue, a knee issue and I'm actually going to fly from here to get a scope on my knee," Maynard said. "I'll be out for a month, so it left me no time to train. I wanted to tell them (UFC) kind of early, not late-late and they got a great guy in for me. That is going to be an awesome fight."
Maynard (11-1-1, 1NC) has been dealing with the knee injury for the past three years and it began to bother him about two weeks ago.
He has a medial and lateral tear in his knee, along with scar tissue. He was attempting to battle through the injury, but injury was not improving and decided he needed to pull out of the fight.
"Pushed through it (injury) for about two weeks and it keep getting worse, worse and worse. I didn't want to keep pushing through it and three weeks out, pull out of the fight and their (UFC) screwed. They pulled in a great guy and Jim Miller and Joe Lauzon is going to be a great fight."
He hopes to return in a couple of months after his knee has recovered from the scope and does not have anyone in mind on who he wants to face, but mentioned the names of Eddie Alvarez and Gilbert Melendez.
Alvarez is currently a free agent and could be heading to the UFC if the Bellator Fighting Championships decided to decline to match the offer that the UFC gives him. Melendez is currently a Strikeforce fighter, but the end of Strikeforce may be near and Melendez would come to the UFC if that were to happen.