The UFC will be heading back to England for UFC on FUEL TV 7 on February 16th and the fight card will come from Wimbley Arena in London.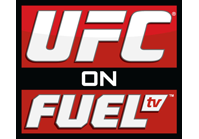 This will mark the second time that the UFC has come to England in five months, with the organization holding a card in Nottingham at the end of September.
Tickets for this event will go on sale tomorrow at Ticketmaster.co.uk.
The UFC has not formally announced the fight card as of Tuesday morning, but an official announcement should come today. There have not been any rumored fights for the card, but it will likely have several British fighters on the card.
Potential fighters that could be placed on the card are Dan Hardy, Jimi Manuwa, Tom Watson, John Hathaway and Paul Sass.
Stay tuned to TheMMAReport.com for updates on fight announcements for UFC on FUEL TV 7 in London.