Following the UFC on FUEL TV 6 fight card, FUEL TV will debut "UFC Unrestricted," which is a behind the scenes look at UFC 148.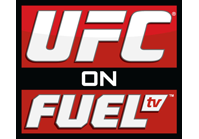 Get an inside look at the 36 hours leading up to the biggest fight in UFC history with the hour long premiere episode on Saturday at 1 p.m. ET.
"This is a ground-breaking original concept and production for FUEL TV. UFC UNRESTRICTED is able to take advantage of our intimate relationship with the UFC to deliver the most powerful and deeply personal look at the UFC recorded to date," says George Greenberg, Executive Vice President and General Manager, FUEL TV. "It's the mutual trust and respect between both organizations that was the key to get this kind of unprecedented access and pull this show off. Fans have never had a backstage view to the UFC like this before. You get to see the intimate moments the fighters have before and after their bouts."
Along with following around Anderson Silva and Chael Sonnen, the program also follows Tito Ortiz, Forrest Griffin, UFC President Dana White, VP of Operations Craig Borsari and Fight Coordinator Burt Watson.
"People don't realize, there's a tremendous amount of work that goes into putting on each UFC event," says UFC President Dana White. "UFC UNRESTRICTED captures what our staff goes through to make things happen, and shows a side of the fighters that viewers have never seen before. It's intimate, raw and captivating."
A sneak preview of the hour long program is below and this is a show that all MMA fans will want to see.