Earlier this week, it was reported on "UFC Tonight" that the UFC was planning to have Renan Barao defend the interim bantamweight title against Michael McDonald in 2013 and the date for the fight has been announced.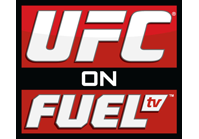 UFC officials announced overnight that they will headlined UFC on FUEL TV 7 on February 16th in London at Wimbley Arena.
Barao (29-1, 1NC) has said since winning the interim title that he planned to wait for Cruz to come back from injury but with the champion behind out a longer stint of time, he will have to defend the interim title.
He has not lost since his professional debut and have gone 4-0 since coming to the UFC in the merger with the WEC. Three of his four UFC victories are by decision, which includes his win over Urijah Faber to become the interim bantamweight champion at UFC 149.
McDonald (15-1) has opened his UFC career with four straight victories since coming from the WEC. His only professional lost came in 2008 to Cole Escovedo, which he would later get a rematch and win the second fight. He has not seen in the octagon since UFC 145 in April, which was a knockout victory over former WEC champion Miguel Torres.
During his time in the UFC, he has won two fight night bonuses, which he won the fight of the night bonus in his UFC debut against Edwin Figueroa and the other bonus came at UFC 139 when he won the knockout of the night binus for his knockout victory over Alex Soto.
Along with announcing the title fight, the UFC announced six additional bouts which are Paul Sass vs. Danny Castillo, Terry Etim vs. Renee Forte, Che Mills vs. Matt Riddle, Andy Ogle vs. Josh Grispi, Vaughan Lee vs. Motonobu Tezuka and Paul Harris vs. Ulysses Gomez.