Today's Facebook prelims are followed by a very intriguing FX preliminary card, featuring four exciting matchups.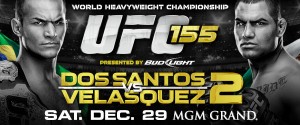 Three of the four fights on this section of the prelims are easily strong enough to make it on the main card of a pay-per-view, with the lone exception being a fight with a rising prospect facing another decent prospect. All in all, this is a great way to keep the momentum rolling right into the main card.
This column will look into some of the betting opportunities that are available for these four fights. All betting lines are current as of 1 a.m. ET and are retrieved from 5Dimes.
Michael Johnson (-250) vs. Myles Jury (+210): At first glance, it appears that Jury is being fed to the wolves against a rising star. This is only partially correct. Johnson is on a good roll right now, having won three fights in a row against solid competition. Jury draws Johnson in only his second UFC fight and is easily the strongest competitor he has had to face in his career. Jury's 10-0 record is comprised of him blowing away lesser competition in the first round. Every single one of his pro fights have ended in this first round. This is odd, even for a good prospect.
Both fighters have a lot of tools and are well rounded. Johnson has a lot of power in his hands, and prefers to keep fights on the feet. Myles is no slouch on the feet and is very comfortable with his standup. I do think that Johnson is a little bit better in all areas than Myles. Also, I like that he has more experience against better competition than Myles. These are the reasons I favor Johnson to win the fight, although Myles is definitely a promising talent and could pull off the upset. I am not confident enough in Johnson to pay the price on him, and will be ultimately passing on the fight. If I absolutely had to bet the fight, I would take a stab at the underdog.
Melvin Guillard (-135) vs. Jamie Varner (+115): I already said my piece about this fight in the column covering the TUF 16 Finale, so I will only speak on what has changed since then. There has been a battle of words between both parties. There have been accusations of greasing, people thinking that Varner is scared, Guillard getting overly fired up. This all came to a head during the weigh-ins, with smack-talking and hand gesturing. All of the ingredients for a bad blood feud have been put into place and I couldn't be more happy to see a fight between two guys that appear to dislike each other in a very legit way.
I loved betting Varner the last time this fight came around, but I find myself reluctant to this time. Varner is acting very strange lately and it is really turning me off to him as an attractive betting option. In the meantime, Guillard is being extremely fired up and emotional about hurting Varner. When Guillard gets like this, he is very prone to making mistakes. I am not really interested at betting this fight anymore. I may change my mind if the price for Varner shoots up more, but at this point it will take a lot of plus money for me to want to bet this.
Erik Perez (-450) vs. Byron Bloodworth (+360): Let me get this out of the way first: I don't think Bloodworth is a completely worthless talent. However, I have seen no one at all pick him to win this fight. Perez has gotten a lot of press for his Mexican heritage and is the better prospect here. He should enjoy advantages in all areas of MMA.
The problem with this fight from a betting standpoint is that I cannot lay the extremely steep price on Perez. At the same time, I cannot back an underdog who I don't think can win. This fight is a complete pass. I will be interested to see if Byron can improve on his performance against Mike Easton, which should not be too hard. I am also interested in seeing Perez's development as a prospect. He will be integral in the UFC's plan to move into the Mexican market and the UFC will be hoping he can win here.
Brad Pickett (-105) vs. Eddie Wineland (-115): Here is a fight I can get behind. This is one of the most eagerly anticipated matchups among hardcore fans and media and a fight that is almost surely going to be exciting. Pickett brings a very diverse attack, combined with excellent cardio into the fight. He will be looking to mix up his boxing with takedowns in order to work his submission game. Pickett will pit this skillset up against Wineland, who will be using his very strong boxing and excellent takedown defense.
In the early parts of the fight I tend to favor Wineland more. He should be able to stuff the takedown attempts by Pickett and use his counter boxing to keep Pickett guessing. As the fight moves into the 2nd and 3rd rounds, I expect Pickett to have greater success with his takedown attempts, which should make his overall offense better.
Wineland should be able to do enough damage to hurt Pickett on the feet early and I do think there is a decent chance of a stoppage due to these strikes. Pickett's aggressiveness on the feet will put him at a further disadvantage to the counter boxing by Eddie. I believe that this will be enough to win the fight. However, this fight is so close that I keep debating on whether or not I should bet it. I think I am going to pass on the fight, but I lean Wineland. Perhaps the line will improve before fight time and force me to bet him. I am thinking it will move the other way, and I will not have to worry about betting it at all.
This doesn't happen often, but I am not currently planning a bet on any of these four fights. I may throw a small bet down on Wineland and Varner, but I have more reasons to pass than to bet each of these fights.
From a fan perspective, I am loving this undercard. Even with the most anticipated shows, there is usually one or two fights I have no interest in seeing. This is not the case with this pay-per-view. Enjoy the fights.