Following the UFC on FX 6 card in Australia, the UFC held a post fight press conference from the Gold Coast Convention and Exhibition Centre.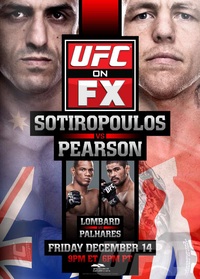 The press conference was attended by UFC executive Marshall Zelaznik, Ross Pearson, Hector Lombard, Robert Whittaker, Norman Parke, Chad Mendes, Ben Alloway and Cody Donovan.
During the press conference, Zelaznik announced the fight night bonuses, which saw Ben Alloway win the knockout of the night and the fight of the night went to Cody Donovan and Nick Penner.
Their was no submission of the night bonus, since there were no submissions on the fight card and each fighter received $40,000 for winning the bonus.
The full UFC on FX 6 Post Fight Press Conference is below: