The UFC will be returning to Japan on March and the organization has announced that the fight card will be headlined by a light heavyweight bout as former Pride champion Wanderlei Silva will meet Brian Stann.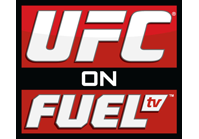 UFC officials announced the main event on Wednesday night and also announced other bouts which include Diego Sanchez returning to the lightweight division against Takanori Gomi and Siyar Bahadurzada meeting Dong Hyun Kim in a welterweight bout.
"After an amazing event last February, we're excited to bring the UFC back to Japan for the second year in a row," said UFC President Dana White. "Japan has such a big fan base that we knew we couldn't stay away for too long. I can't wait to get back to Japan in March!"
Silva (34-12-1, 1NC) entered the UFC in 2007 after being one of the top stars in the Japanese promotion Pride. He has gone 3-5 in the UFC since 2007 and is 2-2 in his last four fights. He has not been in the octagon since UFC 147 earlier this year, when he lost a five round fight to Rich Franklin by decision.
Stann (12-5) is the former WEC light heavyweight champion and has gone 4-2 as a middleweight in the UFC. He lost lost two of his last three fights, with his most recent fight coming at UFC 152 against Michael Bisping which he was defeated by decision.
UFC on FUEL TV 8 will take place from the Saitama Super Arena in Japan and will take place on March 3rd and the fight card will air live in the United States on March 2nd because of the time difference.
The current UFC on FUEL TV 8 card is below:
Wanderlei Silva vs. Brian Stann
Stefan Struve vs. Mark Hunt
Diego Sanchez vs. Takanori Gomi
Dong Hyun Kim vs. Siyar Bahadurzada
Riki Fukuda vs. Brad Tavares
Takeya Mizugaki vs. Bryan Caraway
Hyun Gyu Lim vs. Marcelo Guimaraes
Kyung Ho Kang vs. Alex Caceres
Kazuki Tokudome vs. Cristiano Marcello