UFC President Dana White announced earlier this week that former light heavyweight champion Forrest Griffin had suffered a knee injury and was out of UFC 155.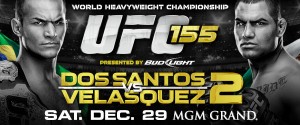 He was scheduled to face Phil Davis in the co-main event of UFC 155 and White said yesterday during the UFC on FOX 5 pre-fight press conference that they had not found a new opponent for Davis and they will probably move him to a different card.
With Davis apparently off the UFC 155 card, the new co-main event for the fight card coming from the MGM Grand Garden Arena on December 29th is Tim Boetsch taking on Costa Philippou in a middleweight bout. Boetsch was originally scheduled to take on Chris Weidman, but Weidman recently pulled out of the fight and the UFC turned to Philippou, who is a teammate of Weidman's.
When it comes to Davis, one potential opponent for him is TUF alum Vinny Magalhaes. Once Griffin pulled out of the fight, Magalhaes said on Twitter that he was interested in facing Davis, but he would not be able to make the light heavyweight limit of 206 lbs by the end of the month. He did state on Twitter that he would be willing to take on Davis at UFC 157, which will take place on February 23rd in California.
Outside of Magalhaes, no other fighter has stated that they would be willing to step up and face Davis on short notice. Now that the UFC wants to rescheduled Davis for another card, other light heavyweights may be willing to take against the former Penn State wrestler.