It was announced yesterday that Anthony Pettis is moving down to the featherweight division and will face Jose Aldo for the title on August 3rd.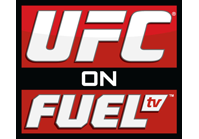 Pettis (16-2) was a guest on last night's episode of UFC Tonight on FUEL TV to discuss why he decided to move to featherweight and take on Aldo, instead of waiting for a title shot in the lightweight division.
He already holds a win over current lightweight champion Benson Henderson, which took place at the final WEC show. Pettis told the weekly UFC news program that the reason he chose to move down to face Aldo is that he feels Aldo is a tougher opponent that Henderson.
"To me, Aldo is a tougher fight – that's why I asked for it," Pettis said.  He's one of those guys who has gone through his opponents like crazy and he just beat the last 155-pound champ. Aldo is definitely a tougher challenge for me. I've beaten Benson Henderson once and I think I'm going to be doing it again soon, but right now Aldo is the guy on my radar."
Even though he has not fought as a featherweight in the UFC/WEC, Pettis has been thinking about moving down in weight for awhile and the only reason he hasn't moved down before is because of his teammate Erik Koch.
"For me it's been something I've been thinking about for a while. I can make the weight easily. The reason why I haven't done it before was Erik Koch, who is a teammate of mine who was right up there for a title shot and I didn't want to cross paths with him. After being at the fight, I thought it was the right idea to call out Aldo. He's at the top of the division. He's probably one of the best guys in the 145-150 pound range. For me, it's just wanting to fight the best."
Pettis was in attendance at last weekends UFC 156, which Aldo successfully defended the UFC title when he defeated former lightweight champion Frankie Edgar. After seeing the fight, he decided he want to take on Aldo because he likes to stand up and fight.
"The biggest thing is where he's good at. He's good where I'm good. He likes to stand and trade and bang, and I feel like I'm a little more well-rounded and I can offer him a big challenge.