Following up on the two previous stories, DirecTV, Dish Network and Time Warner Cable have all secured carriage deals with Fox and will be bringing you Fox Sports 1 and 2 starting on Saturday.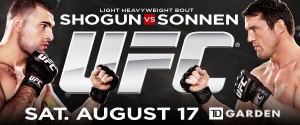 According to numerous industry sources, who I have since confirmed, all three carriers who were hold outs earlier in the week, have come to agreement.
According to the same industry sources the deal will increase the per subscriber fee of .30 (Speed) and .20 (FuelTV) to upwards of .80 – $1.50 over the next three-to-five years.
Now, for those who are questioning FXX, the Longhorn Network, Pac-12 network and others, the same industry sources say the later two networks are still way too far off, but FXX will be secured within the next 10 days.
Safe to say, this should be great news for all UFC and sports fans as two brand-new 24 hour sports networks are now in the homes of over 95 million Americans.