Rumors began to circulate online yesterday about the status of Joe Warren for his fight on Saturday night against Nick Kirk in the co-main event of Bellator 98 at the Mohegan Sun in Connecticut.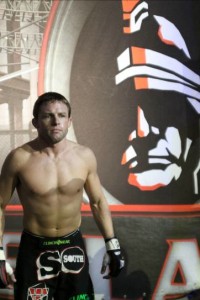 There was speculation that Warren would not be able to compete and Bellator MMA Chairman and CEO Bjorn Rebney clarified the situation to TheMMAReport.com on Thursday afternoon that Warren is still awaiting clearance from the Mohegan Tribe commission.
"What I can clarify is that Mike Mazzulli, who is the commissioner up here at Mohegan and one of the best commissioners we have in all of mixed martial arts and combat sports is just amazing and attentive to checking every single box when it comes to fighter safety and medicals," Rebney said. "He is the one guy in the country and I respect the hell out of him for it that will always air on the side of protecting fighters."
"He have a few more test that Joe needs to get in to secure and get locked and loaded before he is green light to go. We are still working through those. This is not an unusual situation for Mazzulli. We have done a lot of fights up here at Mohegan and we have run into this situation a number of times with Mike. When I say we run into it, I don't mean it in a negative way. I just think Mike is a great example of a guy that always goes above and beyond to try to protect fighter safety. We are working through that as we speak. We do not have a final green light as of yet but I can say that everything looks good for Joe at this point so we have not received any information that is disturbing or anyway troublesome."
If Warren is cleared by the commission, he will face Kirk in one of the season nine bantamweight tournament semifinal bouts. The other semifinal will take place at Bellator 100 on September 20th when Brandon Bender meets Travis Marx. Rebney is hopeful to have the final of the season nine tournament before the end of the season.
Stay tuned to TheMMAReport.com for updates on Joe Warren and whether he will be able to compete on Saturday night at Bellator 98.