UFC Fight Night 28 and the debut of The Ultimate Fighter 18: Rousey vs Tate Episode 1 took place last night on Fox Sports 1 and TUF had more viewers than the live fights.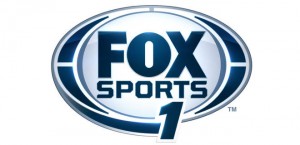 According to Nielsen sources, the preliminary overnight rating for UFC Fight Night 28 landed at 539,000 total which is down from last weeks UFC Fight Night 27 that had 824,000 viewers.
The UFC Fight Night 28 preliminary card was also on Fox Sports 1 from 5 p.m. ET to 7 p.m. ET and that portion of the card has 277,000 viewers.
UFC Fight Night 26 still rules the world with a huge 1.78 million viewers and 1.38 in the 18-49 adult demographic rating. Again, tough to beat that number with it being on a Saturday and a television super card with the likes of Chael Sonnen, Shogun Rua and Travis Browne.
The Ultimate Fighter 18: Rousey vs Tate opened up the season with a 2 hour show that featured all of the preliminary bouts to get into the house. According to Nielson sources, last night's debut show had 762,000 viewers.
As always stay tuned for all the updated UFC and Bellator television ratings right here on TheMMAReport.com