The MMA Report Live take place today at 2 p.m. ET on RadioInfluence.com and the show is hosted by Jason Floyd of TheMMAReport.com.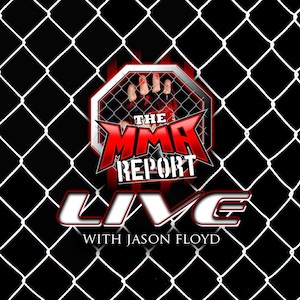 During today's show, Jason will be joined by MMA journalist John Morgan of MMAJunkie.com to recap all of last weekends MMA action, and preview Saturday's Bellator 106.
Also, Bellator lightweight champion Michael Chandler will stop by to discuss his title defense on Saturday night against former Bellator champion Eddie Alvarez.
Along with the interview on today's show, Jason will take your phone calls at (917) 387-4517 with your question or comments about MMA.
The guest list and time they will be on is below:
2:10 – John Morgan of MMAJunkie.com
3:00 – Bellator lightweight champion Michael Chandler