The Ultimate Fighter 18: Rousey vs Tate Episode 7 took place last night on Fox Sports 1 and featured Michael Wootten defeating Josh Hill via unanimous decision.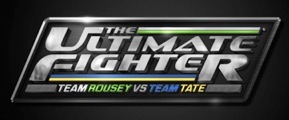 According to Nielsen sources, last night's episode seven of The Ultimate Fighter landed at 672k total viewers, which was down seven percent from last week's episode.
Once again, last night's episode was tough to pull audience as the Red Sox and Tigers battled on Fox for game 4 of the ALCS to incredible overnight ratings of 8.06 million viewers with a 2.4 rating.
When it came to the rest of the nights heat-to-head competition, the UFC lost out to CSI on CBS (9.43 million w/ 2.0 rating), Nashville on ABC (5.75 w/ 1.7 rating) and Ironside on NBC (4.91 w/ 1.1 rating.)
Side note, Southpark, which airs on Comedy Central did not air a new episode as planned, so that viewer confusion definitely lead to some interesting cable ratings last night.
As always stay tuned for all the updated UFC and Bellator television ratings right here on TheMMAReport.com