The Invicta FC 7 Weigh-Ins took place on Friday afternoon in Kansas City and the fight card is now set with three title fights.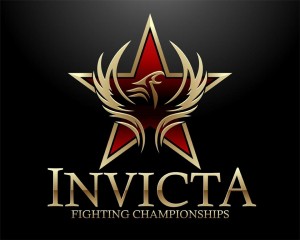 Today's weigh-ins took place at the Roadhouse inside Ameristar Casino and tomorrow nights fight card wil come from the Ameristar Casino Hotel.
Tomorrow nights card will feature three title fights as Barb Honchak (124.25 lbs) defends the flyweight title against Leslie Smith (124.75 lbs), Carla Esparza (114 lbs) defends the strawweight title against Claudia Gadelha (114 lbs), and Lauren Murphy (134 lbs) meets Miriam Nakamoto (134.75 lbs) for the bantamweight title.
The only fighters that were not on weight on their first attempt were preliminary card fighters Munah Holland (128 lbs) and Nina Ansaroff (126.75 lbs). Both fighters have been given an additional two hours to make the flyweight limit of 126 pounds.
The complete Invicta FC 7: Honchak vs. Smith weigh-in results are below.
Main Card: (PPV – 9 p.m. ET/6 p.m. PT)
Barb Honchak (124.25) vs. Leslie Smith (124.75)
Carla Esparza (114) vs. Claudia Gadelha (114)
Lauren Murphy (134) vs. Miriam Nakamoto (134.75)
Felice Herrig (114.5) vs. Tecia Torres (114.5)
Joanne Calderwood (115.5) vs. Katja Kankaanpaa (114.75)
Julia Budd (145.5) vs. Charmaine Tweet (145)
Vanessa Porto (125.25) vs. Zoila Frausto Gurgel (124.75)
Preliminary Card: (InvictaFC.com – 8 p.m. ET/5 p.m. PT)
Sarah D'Alelio (135.5) vs. Tonya Evinger (135.75)
Munah Holland (128) vs. Nina Ansaroff (126.75) *
* – Both fighters have two hours to make the flyweight limit of 126 pounds