Prior to the UFC on FOX 9 weigh-ins in Sacramento, the UFC held the fan Q&A with UFC on FOX 10 headliner Josh Thomson.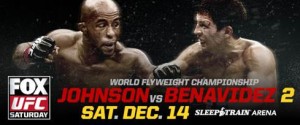 The Q&A session came from the Sleep Train Arena, which will host tonights fight card.
Thomson took questions from the fans about Anthony Pettis, Benson Henderson, Gilbert Melendez, and more.
The complete UFC on FOX 9 Q&A with Thomson is below.